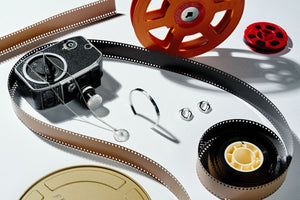 For people who want to celebrate film, cinema and art; owners of these luxury jewellery items will proudly possess a piece of film history.
Design your own piece
If you're looking to design a unique piece of jewellery using the silver from film, our bespoke service can help bring your vision to life. Our designers are committed to working with you to create something truly special, with no limitations on design, our bespoke service can cater to any needs to create the ultimate piece of jewellery.
For further infomation, get intouch with Natalie via email
natalie@fromthesilverscreen.co.uk